LooLoo
My mom is so smart. Want proof? She took me to see Dr. Lynn to get my broken and chipped teeth fixed. I was a little nervous, but they made me feel at home and took amazing care of me from my initial consultation all they way through the post-op check up appointment. They had all these awesome things that helped me be so comfy while I was taking a "nap" and getting my root canal. I recovered great and have shiny white teeth again. Be smart like my mom and bring your pups here for an exceptional experience. Don't forget to brush!
-LooLoo K.
---
Kassie
I feel so much better!
Thank you, thank you, thank you Dr. Lynn!
You took such good, loving care of me. After 9 extractions, I came home and ate a meal and one-half!
Mom is telling everyone to have their pets' teeth cleaned on a regular basis.
Thank you again from Kassie and her mom, Sharon.
---
Izzy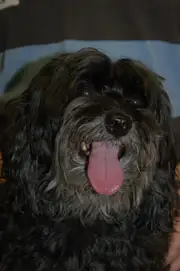 Dr. Lynn and her staff are THE BEST on the planet! Thank you for taking such great care of Izzy......... she is like a new dog with BEAUTIFUL teeth & great breath. I wish we had come to you years ago - you are awesome ;)
---
Sophie
Dr. Lynn-
I just had my second oral surgery with you (first one was four years ago), and I just wanted to say how much I love you and truly appreciate the care you take of me and my mouth.
I know it was a mess in there as I have problems with my gums and teeth, and even though I don't have any bottom teeth anymore, I am still able to enjoy my kibble and am recovering very well. I even insisted mommy play with me on the second day.
Thank you also for being so kind and compassionate with me and my nervous mommy, and for having such compassionate and talented people working with you. I really appreciate all the time you all took with mom to explain things and help reassure her. She loves me so much and worries about me, but she doesn't have to because I am in your capable hands.
Much gratitude and lots of happy meows!
Love,
Sofie
---
Phoebe
Because of Dr. Lynn's flawless (not floss less) treatment of my teeth, I have the best smile at my dog park!
---
Jackson
My little guy "Jackson" had several, several trips to the regular vet for his (what I thought) bad breath problem. He was having a problem with his breath because he was having serious tooth decay and infected gum problems. So, each trip (three times) they would pull at least 2 – 3 teeth out and clean his teeth. On the third trip they threw their hands up and could not figure out why he kept having the problem reoccur and suggested I take Jackson to a doggie dentist. That's when I discovered Dr. Lynn. She has been AMAZING and figured out what the problem was – Jackson had periodontal disease. She was gentle, loving and most of all, she took her time explaining and was very patient with all my anxious questions. She took a lot of anxiety away from me with her knowledge and gentleness. NOW, for Jackson, what a miracle Dr. Lynn has done for him. He is so much better, his gums look great, no bad breath anymore and he has the BEST dentist in town! He actually gets excited when he sees her (probably the treats and he knows somehow his mouth feels better after a trip to Dr. Lynn). She is extremely thorough and knows her profession!! I wish she worked on humans!
Jackson's Mom
---
Beazie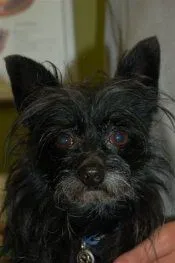 My name is Beazie, and I absolutely LOVE Dr. Lynn! There, I've said it. It all started about a year ago... Although I'm already 10 years old, I've always acted like a puppy, so my humans didn't understand why I started acting grumpy and blah all of a sudden. They didn't realize that the "puppy breath" that they had (unfortunately) grown accustomed to was really the result of lots of tooth decay and a particularly yucky infection. Dr. Lynn made getting my mouth healthy a team effort, and she has involved my humans every step of the way. I started acting like a puppy again shortly after Dr. Lynn worked her magic on me. Now I get my teeth brushed with chicken toothpaste every night, and I feel like a new dog. Dr. Lynn is gentle, patient, understanding and an excellent dentist. She makes me feel like I'm the only dog in the world!
---
Scooter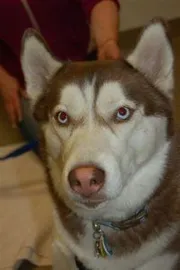 Thank you Dr. Lynn for making our first time going to the pet dentist such an easy & informative experience. Scooter not only got a thorough dental exam and expert advice on how to proceed with his mystery chewing issue but also we got to learn proper doggie dental hygiene/care. Your warmth and kindness with Scooter was just what he needed to feel at ease, and the dental treats scored big too! Thank you so very much & we are so grateful we found you!
Kelly & Scooter
---
Woody
I want to thank you so much, Dr Lynn, for making my surgery so simple. Since the first day of my visit I have gotten kisses and lots of love. My mommy is so very picky and has a hard time trusting just any vet and I have to say you gave my mommy peace of mind! You took the time to explain every issue and concern no matter how much time it takes. You called my mommy to let her know exactly how everything was going and that made her so happy! Even though surgery is never pleasant YOU made me feel better and now I have almost the perfect mouth! Thank you DR. LYNN, thank you also Sydney :)

Woody Z.
---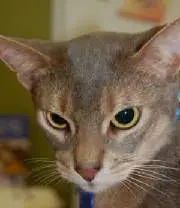 Loki
Thank You, Dr Lynn, for treating Loki's severe gingivitis over the last several years. You have helped him to feel so much better and to be able to eat normally again. My husband and I (and Loki!) have always been very impressed with the treatment he receives there, the amount of time you spend with your clients and the fantastic follow up care. Each time he comes back from his dental, he is running around feeling great the very same day.

Many thanks to you!

Michelle H. with Loki
---
Echo
I cannot say enough good things about AVD.

When inquiring about my dog's broken canine and infectious smelling breath your team was friendly, patient and explained the steps, procedures, cost break down and possible factors for me.
Dr. Lynn was very thorough, caring, and knowledgeable. I felt confident that my dog was in the best of hands.
During the procedure I was kept informed as to what was being done and as to how my dog was doing. They had the best interest of my dog every step of the way.

Thank you so much!!!

Sharon H. and Echo
---
Sophie
I cannot say enough about how truly wonderful Dr. Lynn is. In addition to being the best and most talented in their field, they are so compassionate. They go way beyond the call of duty and take the time to answer all questions, explain everything in detail, and help calm down nervous parents and their babies. My little Sofie could not have been in better hands. She recovered well from her surgery and is going great! I highly recommend Dr. Lynn for any and all pet dental needs. I am so grateful that I was referred to them.

Monique B
---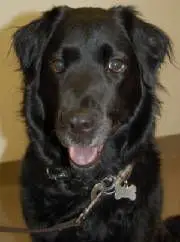 Bonnie
Dear Dr. Lynn,
We just wanted to say thank you for your excellent service. Bonnie-girl is a happy labrador! As you know, she is not so great at making new friends and your excellent care and understanding of dogs made her time with you calm and straightforward. We also appreciate your follow-up and the high level of personal care that we received. We'll be back!

Sincerely,
Leah and Bonnie-dog
---
Chandler
Dear Dr. Lynn -
We would like to thank you for the outstanding care that you have given to our dog, Chandler. We can't believe the remarkable improvement in his mouth! Also, the wonderful follow-up care and numerous phone calls answering all our questions have gone above and beyond anything that we could have expected. Your professionalism and kindness couldn't be more appreciated!

Sincerely,
Judy R. and Chandler
---